Glazed RadishesGlazed radishes only take a few minutes to prepare, and make a great side dish.
....
Beijing Radish SaladThis can be made with watermelon radishes or other types... The picture has a couple of other veggie....
Spring Radish SaladAdapted from Verdura Vegetables Italian Style by Viana La Place....
Braised RadishesBraised radishes take about 15 minutes to cook, and taste absolutely amazing. ....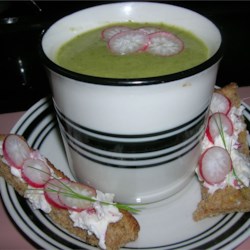 Radish Top SoupBy: LAURA NASON "This is an easy recipe that uses an unlikely part of a vegetable we love to eat. ....
Intel gardening?When geeks garden, radish technology advances...
Excellent Fire Pit Barbecue Recipe for Leg of Lamb
Published on 04/08/11 by Rich Holister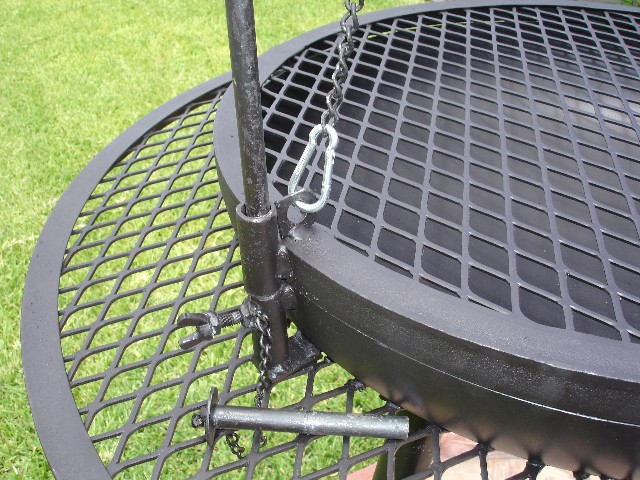 Many people just love sitting around an outdoor fire pit especially when they are on the beach. What makes people feel so comfortable hovering near camp fire? First, it is the warmth that exudes from the fire especially when the weather is cold. People love sitting beside their loved ones and sharing stories. Additionally, a fire pit barbecue is a ticket to a yummy meal due to the process of caramelization that adds more flavor to the meat. The golden crust of meat roasted in fire pit barbecue is very irresistible. Actually, the options are almost limitless when grilling using fire pit barbecue method. One good choice would be leg of lamb fire pit barbecue style. Lamb has an exotic taste that can be enhanced using herbs. Grill leg of lamb using this fire pit barbecue recipe:
Ingredients

Leg of lamb (bone-in approx 4-6 lbs)
Olive Oil
Thyme twigs and Rosemary (preferably with twigs)
Freshly ground black pepper
Red wine vinegar

Procedure
1. Rub olive oil all over the leg of lamb. Put some freshly ground black pepper and coarse salt.
2. Heat the grill. An excellent way to do this is to apply indirect heat by putting a pan of water to one side and charcoal on another side.
3. Scatter some thyme branches on the grill before placing the leg of lamb. This would serve as a protection for the meat protecting the meat from direct heat. Once done, place the grill on the rack. This is the point of a fire pit barbecue using a leg of lamb. Normally, the temperature should be around 350 to 425 degrees F. Then,the heat can be reduced making the process slow cooking.
4. While grilling, prepare a basting liquid made up of two tablespoons oil and 2 tbsp red wine vinegar. Add salt and pepper. A long handled basting brush can be used for basting the leg. Baste the leg every 15 minutes.
5. Grill for at least two hours. Place more charcoal if you want to add more heat to the fire pit barbecue.
6. After done cooking, remove the leg from the grill and cover on a warm platter. Let it cool for 15 minutes then carve the leg of lamb.

Relish on the leg of lamb cooked in fire pit barbecue!