Glazed RadishesGlazed radishes only take a few minutes to prepare, and make a great side dish.
....
Beijing Radish SaladThis can be made with watermelon radishes or other types... The picture has a couple of other veggie....
Spring Radish SaladAdapted from Verdura Vegetables Italian Style by Viana La Place....
Braised RadishesBraised radishes take about 15 minutes to cook, and taste absolutely amazing. ....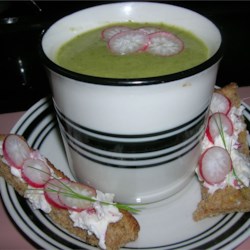 Radish Top SoupBy: LAURA NASON "This is an easy recipe that uses an unlikely part of a vegetable we love to eat. ....
Intel gardening?When geeks garden, radish technology advances...
Different Types of Barbecue Grills
Published on 04/08/11 by Rich Holister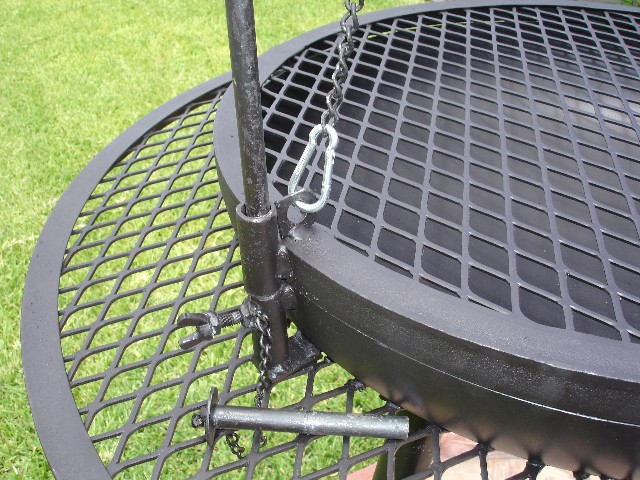 There are various ways to cook meat but nothing comes as basic as using barbecue grills. Why?Grilling brings out the natural juices of meat which can really be enticing and difficult to resist. Regardless whether it's pork, chicken, beef or lamb, the aroma of grilled meat is mouth-watering. Even if there are different types of stoves available, barbecue grills would still do the job well. It seems that looking for barbecue grills is an easy task because there are many varieties to choose from. Seemingly, almost every culture have devised their own barbecue grills depending on the availability of materials. Theoretically, barbecue grills is simply a device for cooking that uses heat from below.It is but amazing to see how man could get so creative in designing barbecue grills.Learn more about various types of barbecue grills:

1. Charcoal - You would be surprised to know that there are many versions of charcoal grills. In Japan,the term Hibachi is given to charcoal barbecue grills that was used in olden days to heat food. Newer versions of this hibachi was fashioned as a portable type of grill. The simplest among the charcoal barbecue grills is the brazier which is made up of a wire and sheet metal. The pan holds the charcoal where a wired grid is placed on top.

2. Gas Grills. Next to the conventional charcoal barbecue grills, gas barbecue grills are very functional.Without a doubt, gas barbecue grills are smokeless and hassle-free to use. Type of gas used is either liquefied petroleum gas or propane gas. Gas barbecue grills are packaged in a cart that comes along with a gas tank. Recently, flat top grills have been used for gas grills because it uses indirect heat. The only disadvantage of using gas barbecue grills is that heat cannot be set too low so it can not efficiently roast meat.

3. Infrared grills. These past few years, many people choose infrared grills over other types of barbecue grills. To begin with, it only utilizes hot air that is perfect for keeping the meat moist. Infrared grills contain ceramic tiles that when heated, produce indirect heat making meats more moist because of the searing method.

There are still many types of barbecue grills available on the market. Not all barbecue grills maybe equal but they all definitely can be used for grilling.